To start a new website, you will need the following:
To add an Online Shop you will also need the following:
Starting a New Website
CONTENTS
Domain Names

First, you will want to find a unique domain name for your website.
This can sometimes be difficult as you would like to keep the name short and easy to remember (and better still, easy to type!). There are millions of domain names in use and finding a new one for your website can be a challenge. The domain name is made up of two parts: the prefix or unique name, such as mydomainname, and the suffix, such as .com, .net, .org, .info, and .co.uk
Domain name suffix origins
.com designated for a COMpany (for-profit business) on the internet.
.org designated for ORGanisations on the internet.
.net intended for organisations involved in NETworking technologies.
.info designated a source of INFOrmation on the internet.
.co.uk designated for a COmpany (for-profit business) in the UK.
.org.uk originated as an ORGanisation in the UK.
Nowadays, there are over 1,000 domain name suffixes.
Search for domain names on Toucan Hosting
"There are millions of domain names in use and finding a new one for your website can be a challenge."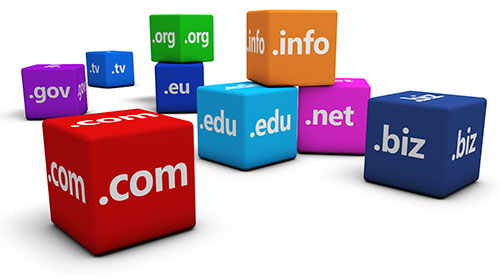 Which domain name is right for me?
Due to the initial shortage of domain names in the early days of the internet, people would use any of the above just to get the correct company prefix (name) even if it meant using the wrong suffix.
If you are a company in the UK only dealing with customers or clients in the UK, then the preferred domain name suffix would be .co.uk. But, if you want to be considered as an international company, then .com would be a better choice. If both are available, purchase them both as this will stop any confusion with another company having one while you have the other.
We purchased both toucangraphics.com and toucangraphics.co.uk. A company on an island off the coast of Texas, USA that is also called "Toucan Graphics" bought toucangraphics.net and we still get emails asking for work from Texas because their clients assume that their email address is something@toucangraphics.com. So much so, that we have two email addresses in our server dedicated to forwarding any incoming emails for Adrian and Stan to the dot net address (they are nice guys).
Your domain name is a vital branding element. Remember to keep it as short as possible and try to get something memorable. Try and include the company name or the business type, and get the .com and the .co.uk if you can. Do not overuse hyphens to change the name. And if you have to, go to one of the more expensive domain name suffixes, like .dental or .construction or .shop. This will help to boost your rankings in the search engine returns.
You can check out Domain Names on our hosting website Toucan Hosting.
"Web hosting companies provide space on a server, typically in a data centre, for use by clients for their website."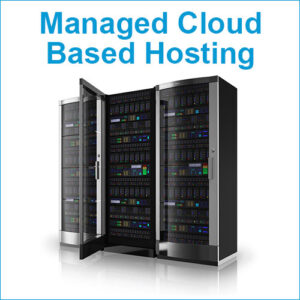 Hosting Packages
After you have secured your perfect domain name, you need somewhere to point it to and that is a Hosting Package.
This is a service that makes your website accessible via the internet. Web hosting companies provide space on a server, typically in a data centre, for use by clients for their website (files and folders). The server is connected to the internet. Nowadays, the better services are on the Cloud as it is more robust, flexible, and resilient, so that they can be accessed when somebody clicks on or types in your domain name (URL – address).
Email
A Hosting Package will also have an email server, and along with your website you can have as many mailboxes (email addresses) as you want. Email mailboxes come in two types: POP3 (Post Office Protocol) or IMAP (Internet Message Access Protocol) mailboxes.
POP3 Mailbox
Your email server receives (and sends from) any emails addressed to your mailbox address (e.g., sales@mydomainname.com) and this is where you can download and store your incoming emails to your local device (computer or phone) and delete them automatically from the server using a Mail Client on your device, such as Outlook, Windows, Live Mail, or Thunderbird). You can also read and send your emails directly from your mailbox in your email  server using your browser to connect, such as Firefox, Chrome, Microsoft Edge, or Opera). This method is known as Webmail.
You can set up your Mail Client (on your computer) to delete your emails in your server's mailbox, after say 14 days. This can allow you to also download them to other devices before they are deleted. For example, your phone. You can have your phone set up to never delete any emails in your server's mailbox, so that you always know your computer will download and store all your emails well before any are deleted.
IMAP Mailbox
This is similar to POP mailboxes, but instead of deleting them from the server, you keep your emails permanently on the server. This is typically more expensive as server space is costly. You can still have a copy of your emails on your computer or phone locally, and the other advantage is your connection between the email server and your device is usually encrypted. The emails will stay in the server until you delete them in your Mail Client. So, both your computer and your phone and any other devices will always have access to all your emails.
Many webmail service providers, such as Yahoo, Gmail, and Outlook, can also act as Mail Clients and support both POP3 and IMAP from your website's email server.
You may consider a Managed Hosting Service rather than being on your own wondering what your next move should be, and having to learn everything from scratch. Or worse, by finding out the hard way if it all goes wrong. We only offer managed hosting packages and we take care of all the technical aspects of updating and maintaining your hosting package, WordPress platform, themes, and all your plugins so that they are both very secure and up to date.
See our Toucan Managed Hosting Packages
Website Platform
We highly recommend using world-leading WordPress as the website platform. It is extremely flexible and is free to use, and currently powers 34% of all the websites on the internet, which is millions of websites! It is used by many of the top companies in the world, including The Rolling Stones, Graham Norton, Bloomberg, Walt Disney, and CBSN to name a few.
WordPress is a content management system (CMS) which means that you can change or add to the content of the website yourself using the WordPress control panel. It is constantly being updated in features and security. It just keeps getting better and better.
WordPress updates quite often and is always adding new features and staying on top of their security, which is always reassuring.
There is a very large community behind WordPress and they produce themes and plugins (software extensions that add new features) to do almost anything you can think of for a website, and the majority are free to use. Plugins usually provide a very good basic function and there are always extra features if you buy the pro or premium versions.
WordPress Themes
There are more than seven thousand WordPress themes out there. Each one has a built-in stylesheet and rudimentary template files that are typical of a WordPress website. The theme that you use will have settings that you use to customise the website's appearance. Choose one that has the customisation options that you require.
Over the past 17 years that WordPress has existed, we have used a lot of different themes. We have always used the industry leaders and had plenty of time to try them out over extended periods. However, the one we recommend using above them all is Divi by Elegant Themes. As far as we are concerned, it is the most flexible, easiest to use, and number one "drag and drop" theme on the planet.
It is feature-packed, comes with a library of high-quality templates, and a powerful visual content editor (Divi Builder) to not only ensure your website looks great, but to help you achieve the right appearance for your project. Creating a custom website is a snap and there is lots of documentation available. This website you are viewing now was created using the Divi Theme.
WordPress Plugins (Apps)
Plugins are a significant part of WordPress and they are essential for building great websites. At the time of writing this, there were over 57,000 plugins (extensions) available to customise and enhance your website. These are official ones that are available on the WordPress.org website. Our Managed Hosting websites use many different plugins to add more features and functionality to optimise our websites. You can add almost anything, including security, e-commerce (online shop), improving SEO, contact forms, cookie notices, GDPR compliance, speeding up your website (Cache), creating a job board, adding a business directory, a raffle website, creating a Wiki website, having a live-chat feature, and a coupon website. The list seems endless.
A word of caution about overdoing plugins: sometimes you can get a rare coding conflict between plugins and this can break your website. So, even though you can do almost anything with plugins, keep in mind that they are written by coders who are writing code to make their own plugin work wonderfully, and that other coders are doing the same thing with your website's resources. And, on occasion this can lead to a conflict. We are here to lend support if needed.
Also, if you are not using a plugin but have it installed, remove it for security reasons. It can quickly be added if you should need it in the future. Go easy on the number of plugins installed. Just because there is the huge variety of features available, the plugin may not add true value to the website. If it doesn't add value, do not install it. Also, only install plugins from the official source, which are well-tested and are constantly maintained (updated).
"Plugins are an important part of WordPress, they are essential for building great, customised and enhanced websites"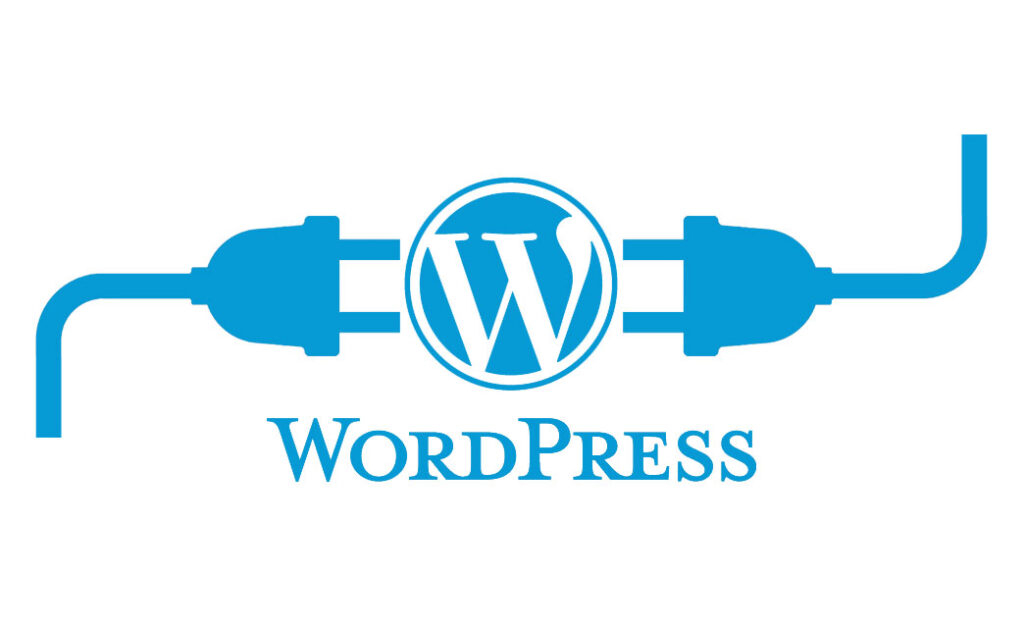 "WooCommerce is open-source and free to use for personal and commercial use."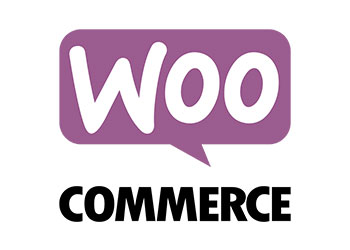 E-Commerce Shop
We only recommend using the WooCommerce plugin when you want to add a shop to your website. It now is owned and developed by Automattic (the developers of WordPress).
WooCommerce is open-source and free to use for personal and commercial use. It one of the most popular (28% of all) online shops in the world. There is a vast WooCommerce community, and there is a huge selection of plugins and extensions designed to enhance it.
Taxes, currency, shipping, stock control, simple and variable, digital or physical products, categories, images, description, prices, sales, discount coupons, payment gateways, privacy policy, and data retention can all be controlled with WooCommerce.
We can install your WooCommerce Shop and configure all the settings for you, as well as adding your first 10 products to help you get started. You will need a payment gateway before you can start selling, and we recommend a PayPal business account (free) for this.
Setting up a PayPal Business account is easy. To be sure you are on the official PayPal website, click on or type the following into your browser:
https://www.paypal.com/uk/webapps/mpp/account-selection
You'll need an email address. Your website email address (sales@mydomain.com) is a good choice if you are intending to set up a business website accepting payments with PayPal. Fill out the short forms. You will also need a bank or credit card number, card expiry date, three-digit CSC number, and your billing address. You'll then receive an email confirming you own the email address from PayPal. Reply to this email and you now have a PayPal account.
Next, add a bank account and verify it with PayPal, and you can now transfer money between PayPal and your bank account.
There are plenty of other benefits gained by having a PayPal account like taking payments over the phone, providing estimates, sending invoices, having customers pay via email, and creating reports, and paying bills. Your customers do not have to have a PayPal account. They can still pay with their credit cards online, as well as in different currencies, through PayPal. PayPal is secure, and you are covered when making your own purchases.
If you have any comments or questions, please contact us.