I have been working with Toucan Graphics for over 12 years. As a business we have 3 websites all hosted by this company. The service is outstanding with excellent support. The quality of work is impeccable with great attention to detail. Most of all the people who own the business are lovely, easy to communicate with, friendly and always there for you. I have the utmost confidence in Toucan Graphics, hence the reason why after 12 years I am still with them.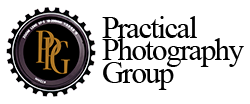 Excellent service. We have had our website hosted by Toucan Graphics for many years. Updates have been on a regular basis. Any changes or issues have been dealt with quickly and efficiently. Good communications, with a friendly staff. Rock solid secure hosting. Glad we chose them. If you are looking for a recommendation for a web designer or photographer – you cannot go wrong with Toucan Graphics.

A professional web designer and photographer par excellence. Toucan Graphics has hosted my web site for many years providing a personal service going above and beyond on many occasions. I would highly recommend his vast range of services.

I have been using Toucan Graphics for the past ten years and have to say the customer service is fantastic.
William, the company director for Toucan who has just went through a major operation today fixed my email just after coming around from the anaesthesia!!
The website they designed for me www.bartonchemicals.co.uk is working well and I receive many compliments on how nice the design is. Really can't fault Toucan Graphics in any way. I highly recommend them. A company you can totally trust.
ON OUR PRODUCT PHOTOGRAPHY
"Your images are outstanding, really pleased with them."