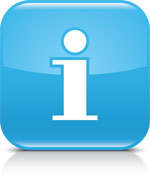 Toucan Professional Web Services
Since 1995, Toucan Professional Web Services – Toucan Graphics, Toucan Hosting and Toucan Photo – has been helping businesses to promote themselves through their websites, newsletters, social media, logos, graphics, and photographic images. We offer extensive graphic design, photographic, writing, and editing skills to our clients.
We are located near Edinburgh, Scotland, but our clients are from all over the world – from the Scottish Highlands to Trinidad.
Experience
Toucan Professional Web Services' combined background and relevant skills include accolades in writing and photography. And, we have plenty of experience:
25 years of web design (see Toucan Graphics portfolio) and using professional software (including Dreamweaver, Photoshop and WordPress).
24 years of experience using related computer software for pre-press publishing, photo retouching, advertisements, and logo design.
24 years of experience in photography for businesses (catalogues, magazines, and advertising).
25 years of experience in writing documents, articles, online website content, and offline publications.
Toucan Graphics is a registered member of the UK Web Designers Association and the Which Web Design Company.
What do you want your website to say about your business?

Whether you need a custom-designed website or functionality integrated into your existing one, we can create a site that reflects your brand.

Our website themes range from promotional to retail, including full-featured e-commerce shops.